Caravan Profiles By Caravan & Motorhome Magazine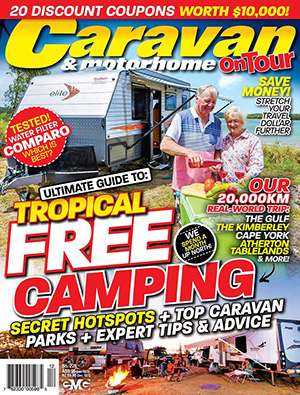 Caravan & Motorhome Magazine have published caravan profiles for some of our models. More models will be profiled in future publications.
These profiles are informative and descriptive, reviewing the caravans for you.
Each profile covers all aspects of the caravan, externally and interally, listing features that make our caravans the choice for many caravanners throughout Australia. Such as, frame contruction, electrical systems, technical specifications, audio/visual features, fixtures and fittings, and vehicle tow-ablility.
The profiles also address the unique features of our caravans, like the extensive warranties and custom design layouts, and they give you a floorplan highlighting the main living features of the caravan.
Each profile is available as a PDF for your to open and read or to download and read at your leisure.
Click the PDF links for each caravan model to download the Elite Caravans profiles published by Caravan & Motorhome Magazine.
The Adventure Seeker - Elite Caravans Goulburn Off Roader Series 2 RZ LE

Off Road Warrior - Elite Caravans Goulburn 1810

A Family Affair - Elite Caravans Luxury Class FV