Award Winning Luxury Custom & Off Road Caravans
LATEST NEWS
13th July 2021
Some exciting improvements are happening at Elite Caravans. More news to come.
Join the Elite Club!
Reminder to all Elite owners, join the Elite Owners Club and receive their own intensive owner's manual, talk all things Elite and join them on Elite gatherings.
Visit the Elite Owners Club website: www.ecocfamily.net
CUSTOM CARAVANS: Everyone Loves The Mancave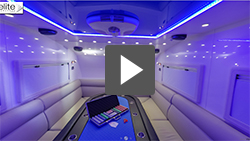 A little while back, we gave everyone the opportunity to win the FANTASTIC Mancave.
Games table, large-screen TV, thumping stereo, Playstation, leather lounge, air conditioning, mood lighting & beer on tap - a GREAT package meant for fun.
Click the play button to view this 3D tour.
FACEBOOK: See What's New & Share Our Facebook Posts
We love Facebook because it helps us keep in touch with Elite Caravans owners and allows us to bring you the latest, and greatest that we have to offer.
We have a fantastic following on Facebook. As such, we are always posting exciting and interesting news about our caravans, and the people who love them.
Explore our posts - we're certain you will find something of interest to you and when you do, be sure to leave a Comment, Like the post or Share it with your friends. We learn a lot by reading your comments and appreciate any feedback you have for us.
If you're looking for a luxurious touring caravan, a luxurious family caravan or a luxurious off road caravan, Elite Caravans has a model to suit your needs. Have we posted your favourite model?
RESOURCES & HIGHLIGHTS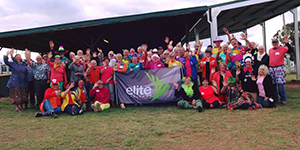 Elite Caravans Wins 2015 Manufacturer Of The Year By The CTIAV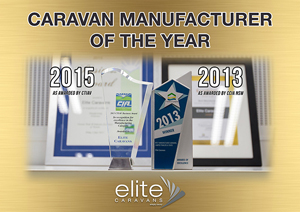 Elite Caravans are built TOUGH to last, with a never ending drive for excellence.