With Elite Caravans, It's What You Can't See That Makes The Difference
After 5 years of research, Rob and Janice purchased their first caravan: an Elite with customised layout.
An Incident on their travels caused their van to flip. Don't worry, everyone is safe and well. When the tow truck driver arrived, he remarked on how good the caravan's condition was. He said, from his previous experiences, caravan rollover scenes were like an explosion with 1000's of pieces of debris scattered everywhere.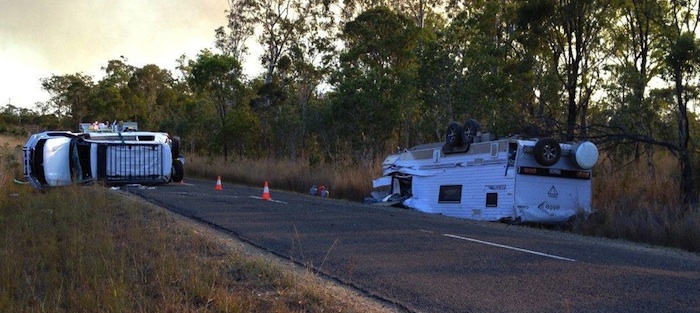 He had been expecting the usual huge mess and was astounded that the Elite caravan had survived the incident. After assessing the caravan's condition, they decided that it was still solid despite the crash. So they rolled it back on its feet and towed it back to his house!
Everyone was amazed at the state of the caravan internally. Bottles of wine stored under the bed were intact and ALL the appliances still worked. Even the cupboards had not flung open during the incident and still worked! In fact, 95% of the goods were fine and not damaged.
It took Rob and Janice just seconds to choose Elite for their next caravan.
When you're buying an Elite Caravan, you are buying peace of mind.