Elite Caravans Reliability!
The images you see in this album are NOT of a shiny new Goulburn Off Roader that's just been rolled off the factory floor. In fact, this caravan is Bruce and Margaret (Red & Buck) Rogers' who purchased it 11 months ago. Unlike some unlucky owners who only get a small trip or two in their first year, you can see by their travel map that they have had a good look at all corners of Australia (the map depicts their entire travels but the dirt roads are all new in the Elite Goulburn). Their journey, which started in May, took them over some rough and rugged terrain and yet the caravan looks immaculate.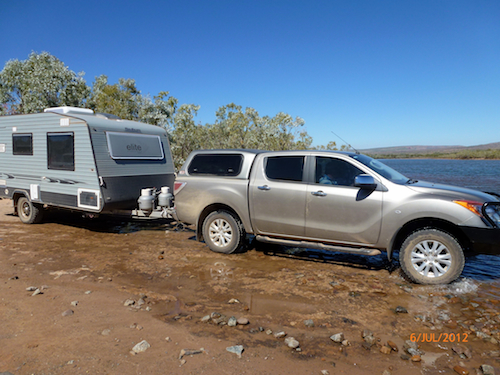 They dropped into the Campbellfield office recently (October 2012) and told us about the trip.
The Rogers' travelled over 18,000km on their debut Goulburn Off Roader trip. Mostly dirt roads, in fact Bruce mentioned that prior to this trip he was always frustrated by not having the freedom to duck off the main roads to really see some of Australia's great camping destinations.
Their journey took them along the Gibb River road, just before it was graded! as well as parts of the Oodnatta Track where also a good test, but as they describe these weren't the worst road taken. Their drive along the Leopards Downs Road to Tunnel Creek National Park shook the car like a joy ride at a carnival, "we couldn't breathe our chests where shaking so much " Bruce colourfully told the story.
Expecting to pick up the pieces at the end of the bumpy ride Bruce talked about how the 2.6 Tonne suspension gave it a softer (and better) ride then I expected. "In fact the tools I took were only used to fix up others vans." In the words of Margaret, "The van held up beautifully."
"What amused us was the admiration for the van, the women where jealous of our ensuite...and there were several occasions when campers said 'Ahh I saw you at the here' (like Gibb River Road) 'or there' as if we stood out in these remote locations."
"Our van often became the magnet for a meeting place. The fact that the door folded back to the ensuite (end of the caravan) meant that you can seat more people under the awning. It's those little things that you don't think about that makes the van and the trip so much more memorable."
We thank Bruce and Margaret for sharing their thoughts and experience.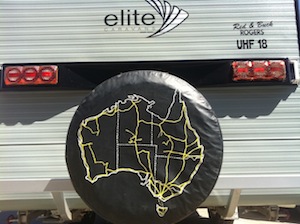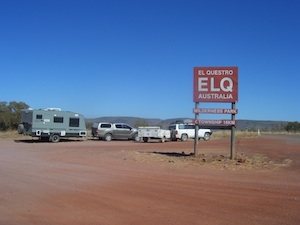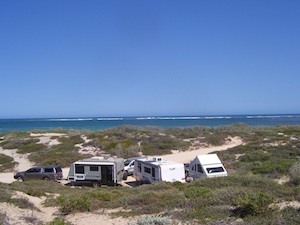 It's amazing to see the variety of routes and adventures undertaken by all Elite customers. Seeing this off road Goulburn caravan take on the Gibb River road is fantastic - an iconic route for many.