They Had Doubts About Elite's REAL Off Road Capabilities
Hi Melissa, Thanks for the confirmation date of the 12th and yes we did have an experience on our return home yesterday. Another test for the van, just south of Shepparton we were hit with a massive storm. Apparently the wind was in the region of 100kms per hour with bad side wind and torrential rain but all went well.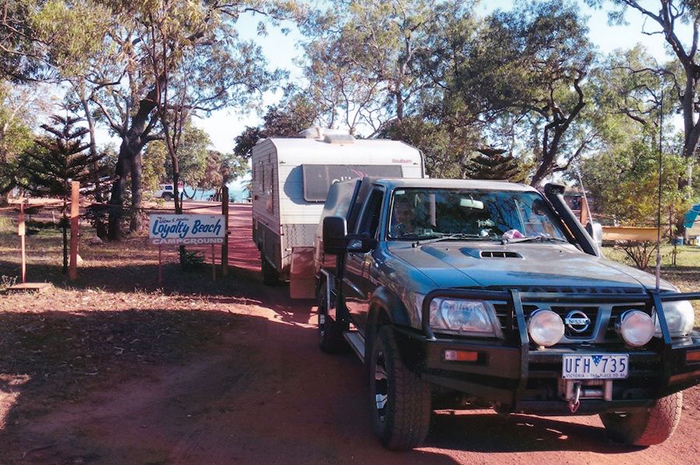 Here is the testimonial we put together for you as promised:
When we ordered our Elite Goulburn Off Road van we had not been in the market for a caravan. Filling in time one day we looked over the Elite Vans which led us to a tour of the factory, an impulsive order and then thoughts of what have we done? We had been more than pleased with our traytop camper which had taken us to many off road places. We had done many trips like the Alpines, Gibb River Road etc. So we did think at times we may have restricted ourselves. Our next planned trip was to be Cape York and the Savannah Way. Many people had told us we were mad anticipating taking a van to the top of the Cape. We set off hoping to prove them wrong.
Our off road trip really began at Elim Beach (North of Cooktown) then onto Kalpower via Battlecamp Road to Musgrave, Weipa then Batavia Downs and onto the Telegraph and Development Roads. We then made up to the Loyalty Beach Camping Ground- we had made it. Returning down to Laura and across the Savannah Way dropping down to Lawn Hill, then up through Kingfisher Camp to Hells Gate and across to Borroloola. From Borroloola we went through Limmen National Park and onto Roper Bar before heading to Kakadu. How did the Van travel? It seemed to just float along behind us, we were impressed with the Cruise Master Suspension, being a single axle it followed the vehicle not ruling it.
The hatch proved a great asset as we ploughed through bull dust at times...All in all it was like doing an outback trip in luxury. We were happy we had chosen an Elite Van. So anyone considering buying a caravan we would highly recommend buying an Elite Van. Stuart and Margaret.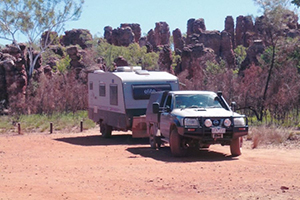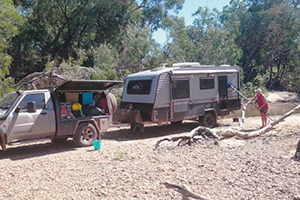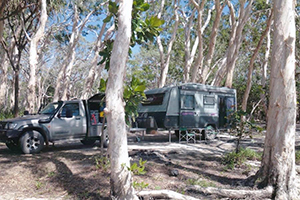 We love hearing about the adventures of our customers. It really highlights what you can achieve when travelling in an Elite Caravan. It doesn't matter whether you're on a short family holiday in one of our Family or Luxury caravans, or tackling the rough terrain on an extreme off road adventure in our tough Off Road caravans, we want to hear your story!
Send through your travel story and photos to marketing@elitecaravans.com.au