Family Caravanning Is Becoming More Popular
November 9th, 2017
More and more Australians are choosing to holiday here at home in Australia. This shift in thinking means that family caravans are now becoming a popular choice for caravanners. With this change, Elite are expanding their caravan range to include more models to suit families on the move.
In this blog post, we will introduce you to some of our new models. We know that you will find that one of these fantastic caravans will fulfil your needs as a travelling family.
Hume 2200 FV 8-10 Sleeper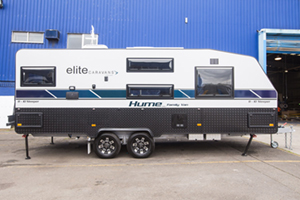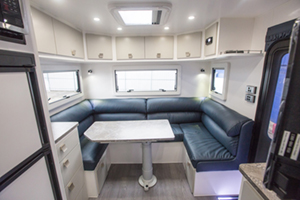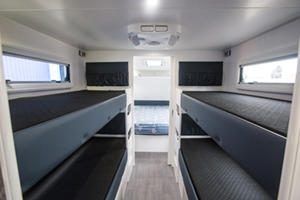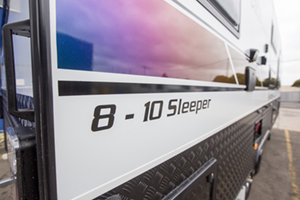 Featuring heaps of options for sleeping arrangements, this bunk van is a bit different from our usual caravans. The release of this Hume Bunk van had an enormous response on our Facebook page.
The Hume 2200 FV is a family caravan that can sleep up to 10 people.
This 22 foot caravan comes with a smart layout that maximises bed space with a queen-sized bed, 4 bunks with the option to increase to 6 bunks, plus a club lounge with drop down table that converts into an extra bed. The bunk room is divided by a sliding door and privacy curtain.
On the outside, this caravan comes with a stylish slide-out kitchen, extra drawer slide-out fridge, external hot and cold water shower, and an endless hot water system to enjoy the Australian outdoors.
Composite cladding made in Germany gives you a variety of colour options.
Read More About The Hume 2200 FV 8-10 Sleeper
Goulburn 1800 FV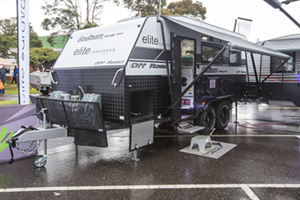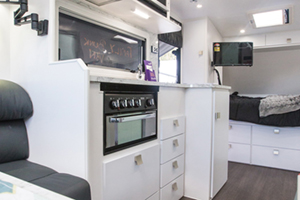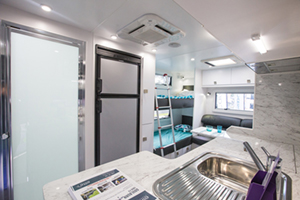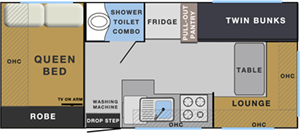 A Compact 18ft Family Off-Road Caravan, available in 2 or 3 bunks.
The new release of this compact family off-roader was a big hit at recent shows and on social media.
Featuring a queen-sized bed in an East/West orientation, plus the option for 2 or 3 bunks in a smart layout, this off-roader has been meticulously designed to take your family all over Australia.
Read More About The Goulburn 1800 FV
Hume 1800 FV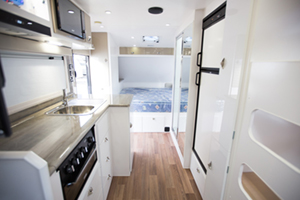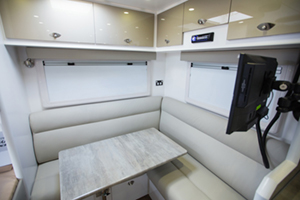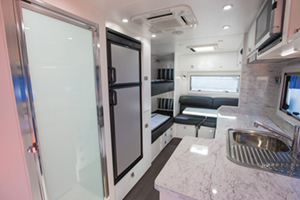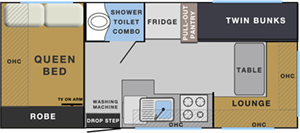 Following on from the success of the Goulburn 1800 FV, we also developed an on-road version based on the same layout.
Take your family on the grandest Australian adventure with the Hume 1800 Family Van.
Boasting many great family features, all within a compact 18ft layout, your family can enjoy all the high class luxuries within a clever design.
With a queen size bed in an East/West layout, as well as 2 bunks, this is perfect for families who need maximum bunk functionality. All family members will love sitting down to a family meal on the L-shaped lounge with the versatile swing-away table leg.