Reminiscing About The Elite Caravans ManCave
August 22nd, 2017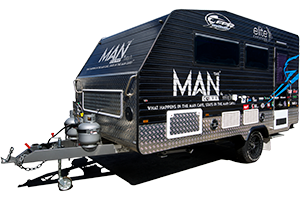 The Elite ManCave was given away in a prize draw to one lucky person. With a top-of-the-range games table, thumping stereo, sumptuous leather lounge, large screen TV, Playstation console, beer-on-tap and BBQ, it is the ultimate mobile ManCave.
Take the 3D Tour of the original ManCave - what every bloke needs.
The Elite ManCave 3D Tour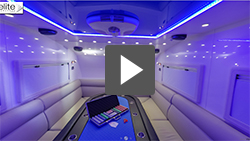 Putting the Elite ManCave through it's paces, the Pepsi Max Crew Ford Performance Racing's (FPR) Mark Winterbottom and Chaz Mostert went through various challenges to see who really was king of the cave.
First up, the Playstation challenge - who will be the victor? Next up, get them working like the pit crew and see how quick can they change a tyre? Third round, the Poker challenge - who can put on the best poker face? Finally, the air guitar challenge - which one has the rock star hidden inside?
To see who came out on top in the challenges and to see more Elite ManCave pics, follow this link.
If you enjoyed the 3D tour of the ManCave and you would like to see more of our caravans in a 3D tour, follow this link.