Christmas Getaways For You And Your Caravan
December 1st, 2016
It's that time of the year again, Christmas and with it comes the warm weather.
Caravan parks are great places to visit during the festive season. Why? Well, you can spend the yuletide period amongst the company of fellow caravanners, whilst enjoying your idyllic surrounds. In this article, we offer you some top-rated caravan parks in wonderful locations.
New South Wales - Jervis Bay Caravan Park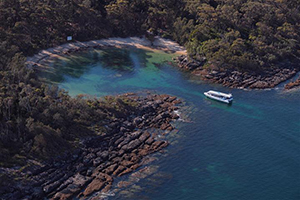 Jervis Bay, an oceanic bay on the south coast of New South Wales, is known for it's white, sandy beaches and crystal-clear waterways. The Jervis Bay Caravan Park is situated on a waterway accessing the bay and offers a great location to park your caravan and enjoy what the caravan park and Jervis Bay area has to offer.
The caravan park boasts it's own private boat ramp and floating pontoon. This is the perfect location for you to launch your boat or canoe. The park also has it's own jetty, for those of you who enjoy just sitting-back with a line in the water, waiting for the fish to bite.
This family-friendly caravan park has both powered and unpowered sites available. Powered sites are available with waterfront views or without. They also have a children's playground, camper's kitchen, laundry and dump point. Free Wi-Fi keeps you and the family connected, and the swimming pool keeps you cool.
Queensland - Island Gateway Holiday Park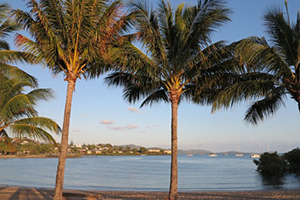 Airlie Beach is located on the mainland in the Whitsundays region, making it the ideal platform from which to explore the unspoilt waterways and to discover the natural beauty of the Great Barrier Reef, and the 74 Whitsundays islands. The Island Gateway Holiday Park is the closest caravan park to Airlie Beach and has all the features and amenities you need to make your Whitsundays holiday just perfect.
The holiday park is a family-friendly setup, with swimming pool, BBQ area, children's playground, camper's kitchen and laundry. Free Wi-Fi is available, to email your holiday snaps to family and friends, and the park is boat-friendly, for those wanting to explore the Whitsundays in their own pleasure craft.
The park's caravan sites are large enough for roomy caravans and they are available as powered or unpowered sites. The park kiosk ensures you never run-out of the necessities and the friendly, and knowledgeable staff are there to help you make your stay a memorable experience.
South Australia - Marion Bay Caravan Park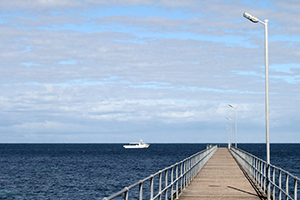 The small township of Marion Bay is located at the southern point of the Yorke Peninsula, in South Australia. Marion Bay is surrounded by surf and swimming beaches, with a variety of fishing available - the autumn mullet run is very popular amongst anglers. Also, it's only a five minute drive to the Innes National Park.
The caravan park is a family-friendly environment, with children's playground, BBQ area and camper's kitchen. A laundry and dump station also add to the convenience.
The caravan sites are large enough for big, family caravans, the majority of which are powered sites. Free Wi-Fi to surf the internet, when you're not surfing the beach and a kiosk for when you need to re-stock the van.
Victoria - BIG4 Apollo Bay Pisces Holiday Park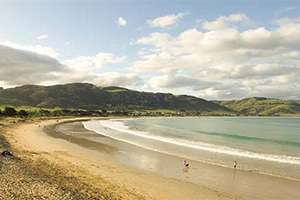 Apollo Bay is a coastal town situated in the south-western region of Victoria. The bay is a popular tourist destination, located between the Wye River and Cape Otway, on the Great Ocean Road. The bay's beaches are good for surf or swimming and the large boat harbour, and marina are essentials for those wanting a fishing holiday experience.
The Apollo Bay Pisces Holiday Park is positioned directly opposite the main beach. The park is elevated, giving visitors spectacular views of the ocean and surrounding hills. Family-friendly features include a children's playground, separate children's bathroom, BBQ area and a games room. Recently added facilities include a Flying Fox and a fully heated swimming pool. Other features comprise of a camper's kitchen, laundry and dump station.
Spacious caravan sites are available as both powered or unpowered, with powered sites being offered with an ensuite or without. Free Wi-Fi is another convenience offered by the caravan park, making your stay as comfortable as possible.
Western Australia - RAC Monkey Mia Dolphin Resort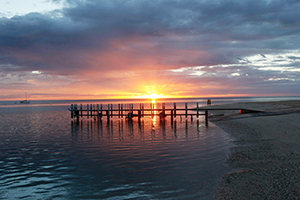 Monkey Mia is situated in the Shark Bay Marine Park and World Heritage Site, approximately 900km north of Perth. Monkey Mia is claimed to have a 99% dolphin attendance rate. That is, on most days you can expect to have bottlenose dolphins visit the beach. You may even get the chance to feed these wonderful aquatic mammals. It is a popular destination for tourists, from Australia and abroad, who wish to meet the dolphins - an experience which will cost you nothing; it's totally free.
The resort's family-friendly on-site facilities include a swimming pool, artesian spring hot tub, tennis courts, volleyball courts, a bar and a restaurant. Other features include a BBQ area, camper's kitchen, laundry and a kiosk.
Powered and unpowered sites are available at the resort, with restrooms situated close to the sites. Some caravan sites are located within beachfront bays.
These caravan parks have been chosen for their location and for the ratings received by visitors, and tourism bodies. Caravanning gives you the opportunity to visit all these destinations this christmas period - spend christmas with the dolphins, explore the Whitsundays and visit some of the finest beaches in the world. A truly wonderful christmas experience.