Matt And Laurel Edwards - Their 2nd Adventure
September 15th, 2016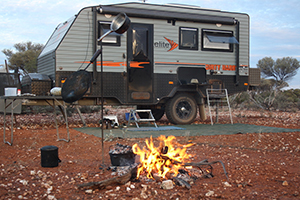 Elite Caravans' owners Matt and Laurel give us another glimpse into their adventures in their Elite Dirty Harry caravan.
Last year, Matt and Laurel sent us some lovely pics from their travels through the WA goldfields. This year, they have sent us some more pics, plus a great video filmed with a drone.
The following is an excerpt from their email to Elite:
"Good afternoon,
Last year we sent a few photos of our travels with Dirty Harry. We have just returned from another trip so thought we'd do the same.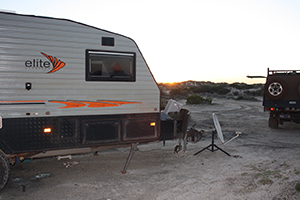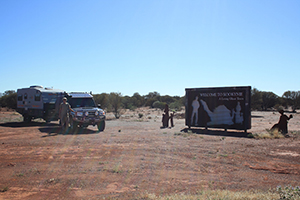 Dirty Harry is still going very well with lots of people wanting information and taking a look inside.
We expect things are still going well there at the factory though we do prefer our life style, on the road or home at Tin Can Bay.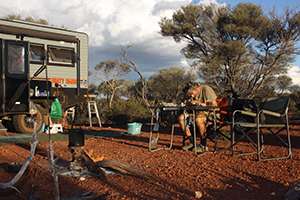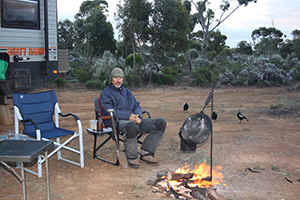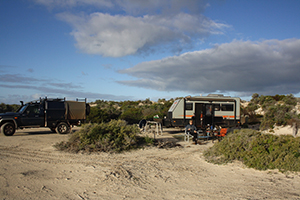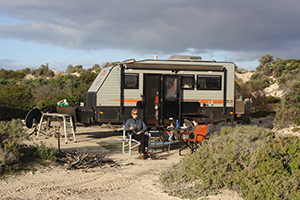 Attached is the video I mentioned. It's taken at Scott's Beach near Fowlers Bay in SA. The road into this area is very rough with rocks and in some areas badly corrugated. Thanks to the great suspension and build of Dirty Harry (and Matt's good driving) everything rode beautifully in the van.
Kind Regards
Laurel & Matt Edwards"
Many thanks to Matt and Laurel for staying in touch, and updating us on their travels in their Dirty Harry. Until next time, happy travels.