5 Spots To Escape To During Christmas & New Year
December 15th, 2015
Christmas is nearly upon us! Many of us will already have Christmas gatherings organised and stamped in the diary, but for those who haven't, we've taken a look at 5 beautiful areas to take your off road, luxury, family, or touring caravan.
In all honesty, it could be too late to book into some caravan parks across Australia, but if you get on the phone quickly, you could spend your Christmas in the comfort of your travelling home.
We all have our favourite holiday spots, but maybe it's time for a change?
Here we've listed some of our favourite places to stay within this beautiful country.
With your off road caravan, family caravan, luxury, or touring caravan, you can make this Christmas unforgettable.
The Grampians (Victoria)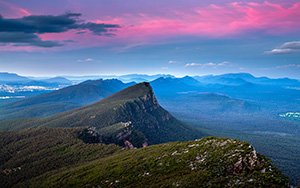 If you're searching for an escape from reality The Grampians is an isolated haven of pure delight. Located North-West from the heart of the Melbourne CBD, The Grampians National Park is a wonderland of natural architecture. It will take you about 2.5 hours if you're travelling from the central hub of Melbourne, but the trip is well worth the trek.
If you're looking for a place full of modern activities, this isn't the location to travel. Instead, the natural environment delivers exponential opportunity to undertake some physical activity, sightseeing and pure relaxation.
Highlights Include:
Boroka Lookout
The Grampians Zoo
Mackenzie Falls
The majority of the best aspects of The Grampians National Park (Halls Gap) are the lookout points and walking trails. If you're travelling with young ones, The Grampians Zoo is the perfect way to spend your afternoon - you can even feed the gorgeous Meerkats!
Click here for camping and caravanning information!
Port Douglas (North Queensland)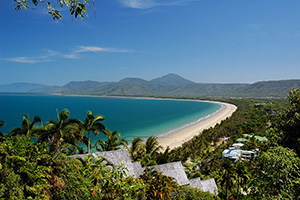 Tropical North Queensland, some love it, some can't stand it! However, we believe every corner of this country has something special to offer, and many can't go past Port Douglas. We urge those with an Elite luxury, off road, family caravan, or touring caravan, please consider this North Queensland location in your Christmas or New Year plans.
Port Douglas offers the best of our coastal and tropical elements - with sparkling aqua waters that will leave you in awe. With Port Douglas as your base, you can visit the iconic Great Barrier Reef.
Highlights Include:
Four Mile Beach
Great Barrier Reef
Daintree Forest
If you're visiting Port Douglas you'll find it's a tourist hub like no other, with various ways to enjoy yourself. Snorkelling is a popular ocean activity for those who'd love to see beyond the surface, but for those who'd like to remain on land, check out the tours available for the Daintree Forest. Or, just do it all!
Port Douglas isn't a place to mull over plans, once you see what's on offer, it'll be hard to resist temptation.
Kiama (NSW)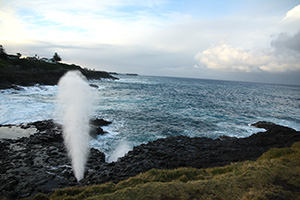 When thinking about holidaying in Australia most people will think about a coastal escape, with warm air, and crashing waves. Kiama NSW, an ideal place to relax beside the sea and enjoy the small delights of a small township atmosphere.
Without doubt, Kiama is renowned for its' intriguing blowhole, where the rocks have formed to create such an amazing natural wonder. Found at Blowhole point, central in Kiama, you can view the water sprouting sporadically from the rocks. Many people will be left in awe of this strange sight.
Highlights Include:
Kiama Blowhole (as per above description)
Kiama Lighthouse
Cathedral Rocks
When in Kiama you should be spending your days by the beach and enjoying the quaint delights within the town.
Broome (WA)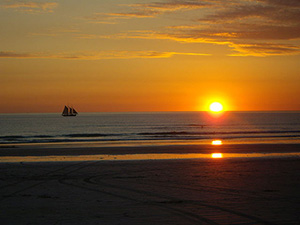 Travelling through the state of WA is an adventure in itself, but landing in Broome will leave you with some very unique memories. Be prepared for the scorching heat in the area, as this place can really heat up - and stay that way!
It's another beachside location, which we Aussies can certainly appreciate. In Broome, you can enjoy the iconic elements of Australia and take a clear break from reality.
Within Broome you're blessed with colourful sunsets, clean sandy shorelines and stunning blue waters - all which can be experienced on camel back.
Highlights Include:
Cable Beach
Camel Back Tours
Dolphin and Whale Watching Opportunities
Alice Springs (NT)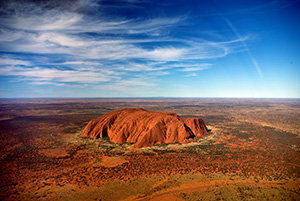 Everyone who visits the Northern Territory will have a highly personalised opinion of the area, with some who absolutely love the culture and surrounds, with others feeling a little disappointed. Visiting Alice Springs will allow you to delve into a whole new realm in which you can learn and experience many new aspects of life.
In the red centre of Australia you can take a journey with a mix of Aboriginal culture (art, stories, and tours), see the famous Uluru, or visit many landscape highlights. The desert surrounds in Alice Springs is something you won't find anywhere else.
Highlights Include:
Uluru
Devils Marbles (Rock Formation)
The Kangaroo Sanctuary
Taking your off road, family, or touring van through Alice Springs will be a caravanning adventure you'll never forget - just ensure you're prepared to tackle the landscape.