Customer Adventure - Goulburn Off Roading in Outback NSW & VIC
October 28th, 2015
Every day our customers are undertaking new adventures and tackling all corners of Australia. Elite Goulburn off road owners Peter and Gail recently undertook an adventure through New South Wales, Victoria and home to Dapto.
Peter has sent through some snippets outlining aspects of a four week holiday and we're pleased to see this is only the beginning of many more Goulburn adventures.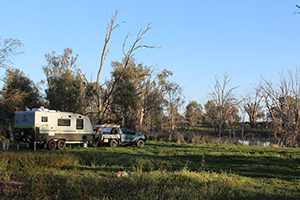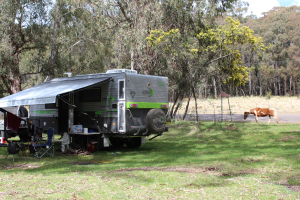 "We had a lovely holiday over the last 4 weeks. Through NSW, Victoria, up 300ks of dirt to Menindee Lakes up to Wilcannia, Bourke, Walgett back down NSW towards home Dapto. Unfortunately we didn't see another Elite on our travels; they must have went a different direction!"
What are some attractions of these locations?
Menindee Lakes, Kinchega National Park
If you're looking for a unique National Park to explore, then you'll love Kinchega National Park. Imagine an untarnished vision of nature, full of fascinating red river gums and the vast Menindee Lake system. It's a true visual wonder and will mesmerize just about anyone.
You can set-up your off road, family, or touring caravan at Emu Lake Campground.
Find out more:
LINK: http://www.visitnsw.com/destinations/outback-nsw/broken-hill-area/menindee/attractions
Wilcannia
Wilcannia is a historical town found in outback NSW and boasts many great features. What you'll love about this town is the outback feeling and landscape, transporting you into a unique world only familiar to locals.
With heritage structures throughout the town, it's the perfect place to capture some beautiful snaps. Watch the sunset and let the laidback atmosphere take over.
Paroo, Darling National Park
Another beautiful National Park to explore near Broken Hill. You can enjoy some fishing, kayaking, walking trails and more.
Find out more:
LINK: http://www.visitnsw.com/destinations/outback-nsw/white-cliffs-area/wilcannia/attractions
Bourke, Murray Darling River Cruise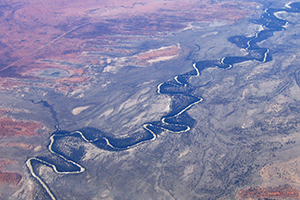 Whilst you're in Bourke, you may as well make the most of getting up close and personal with the Murray Darling River, an icon of the area. You can travel on the PV Jandra cruise from 9am - 3pm Monday - Saturday (which can include visiting the Exhibition Centre and Jandra).
Find out more:
LINK: http://www.kidmanscamp.com.au/bourke/product/jandra-river-boat-cruise/
Walgett
In itself, Walgett doesn't have a whole lot to do and is often a stopover point when you're on the way to other locations such as Bourke, or Lightening Ridge. However, you can enjoy your time in Walgett but getting amongst nature and checking out the Namoi River. Alternatively, you can visit local hub Club in the Scrub, where you can enjoy a hearty meal, plus mingle amongst the Walgett residents.
"Overall extremely happy, van tracks well, great on dirt, love everything, minute amps the fridge takes and keeps so cold, works on a slope, washing machine, ran on solar power for 4wks bar 20mins to see if the air-conditioning works .How good is that, WOW."
"Say hello to the boys & all, plus Lewis for his easy zip gadget on the drill for the caravan leg stands. Will catch up with you again later, Peter and Gail."
If you're thinking about undertaking a similar caravan trip with your Elite off road, touring, or family caravan, let us know about it! Spreading the stories of Elite owners will only provide more trip ideas for the extended caravan community. Plus, we all like to dream about such adventures.