Travelling The WA Goldfields - Matt And Laurel Edwards
October 13th, 2015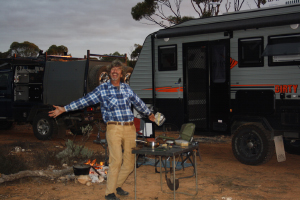 When you're looking at your next caravan adventure, you'll certainly love what's to offer in the golden locations of WA. Elite owners Matt and Laurel recently took their off road Dirty Harry throughout many areas of the WA goldfields.
After their adventure Matt and Laurel sent through some photos to Elite, with some lovely comments attached.
"Interesting photos of places we have camped and taken our Dirty Harry. We travelled throughout many parts of the WA goldfields, which is where most of the photos have been taken. We have been very happy with the way it tows and the comfort. What a great little van."
With the Elite Dirty Harry, you can travel through some of the roughest terrains of the Australian outback and it's certainly handled off road WA for this travelling duo.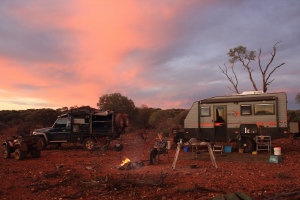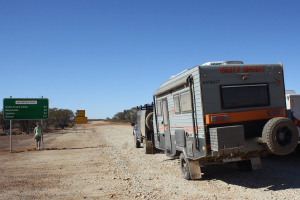 As you can see, the photos are truly stunning. If you haven't already thought about this location for your next trip, these photos will immediately spark enthusiasm. Every photo works to depict one VERY 'Aussie outback adventure'. Red dirt roads, campfire, and even a hearty sing along - or so it seems.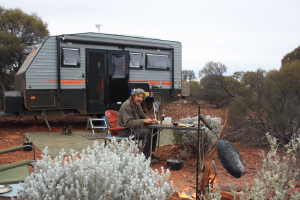 What areas did Matt and Laurel tackle?
Windorah
Winton QLD
Nullarbor
Goldfields
If you're thinking of completing a similar adventure yourself, make sure you travel through Menzies, Kalgoorlie, Esperance and Wave Rock.
Have you undertaken a recent adventure with your Elite Caravan? Whether that's an off road beauty such as the Dirty Harry, or your timeless Luxury Class, send it through to marketing@elitecaravans.com.au